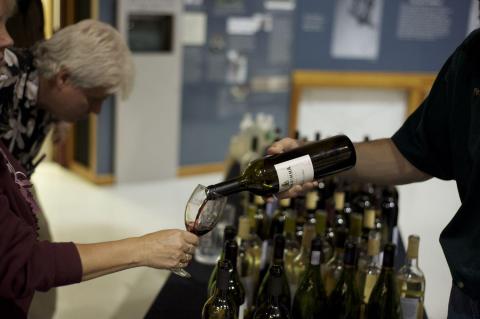 Are you interested in making your own wine? Winexpert's Limited Edition wine series is a great place to start making great wine. Wine kits are easy to make because the wine kits are sugar balanced, acid balanced, and include all ingredients you need other than a few gallons of water.
The Limited Edition series of wine kits are easy to make, yield approximately 29 to 30 bottles of wine, and are ready to drink in under a year for the red wines, and under 6 months for the white wines. If you have never made a wine kit, its time to give it a try!
The Limited Edition program works like this: Winexpert releases one of these wine kits each month, staring in December with the last one arriving in April. You need to Pre-Order the wine kits you wish to make with us by Thursday, November 14th. When the wine kits arrive here at the store, we put your name on your wine kits, and give you a call notifying you it is available for you to come pick up. You do not pay for the wine kit until the day you pick it up.
A great way to learn about this program and to taste samples of Limited Edition wines, Join us for a presentation and wine tasting of the upcoming 2018-2019 Winexpert Limited Edition wines.
We will hold 3 nights of wine tastings, each night highlighting the 5 wines that will be offered by Winexpert this year. Along with sampling examples of these 5 new wine kits, we will pair each of them with a small food bites to compliment each of the 5 wines. Here are the 3 nights:
Saturday, November 2nd, 6:00 pm
Saturday, November 9th, 6:00 pm
At the end of the presentation you will have the opportunity to pre-order your Limited Edition wines. We will have a small presentation of the wines at the beginning , followed by a tasting of the 5 wines at different stations around the room with small bite food pairings. Tickets for the event are $20, with those who attend also recieving a $10 gift certificate to use for anything in the store here.
Click here to purchase your tickets or LImited Edition wine kits!
Bring a friend to this fun event!