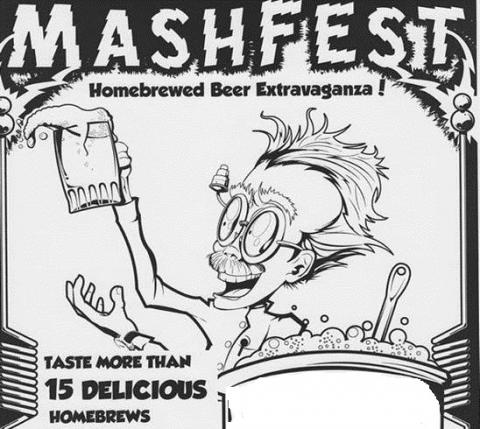 If you want to be a presenting homebrewer at the next Mashfest in Summer of 2020, please email your interest to steve@baderbrewing.com
Mashfest Winter 2020
Vancouver's 19th "Mashfest" is coming up Sunday, January 26th, 2020 at the Clark County Historical Museum, 1511 Main Street, Vancouver.

Mashfest starts at 2:00 PM, and ends shortly after 5:00 PM.

Mashfest is a "Homebrewers" festival, where 15 homebrewers will be pouring free samples of the beer they have made at home. As an attendee, you get to taste their beer and discuss with the brewers how they made the beer. You then get to vote for your favorite beer, determining which brewers get the cool prizes!
The Clark County Historical Museuem will also have just opened up their newest exhibit to co-incide with the 100th annivesary of Prohibition. This exhibit is "History A-Brewin" and will cover the history of the alcohol industry in Clark County from 1826 to the present.
We will be selling "100 tickets for the 100th Annivesary" as space is limited at the Musuem.
Click here to read about the Museum Prohibition Exhibit
If you are interested in being a sponsor for this brewing exhibit, you can sponsor one of "99 Bottles of Beer on the wall" for $100 that will have your name on it! Click here to sponsor a
Bottle of beer on the Wall
As per Washington law (passed with the assistance of homebrewers in 2008), this event is by invitation only, we are NOT allowed to sell tickets at the door on the day of the event.
You must be 21 to attend, sorry, no children or pets.
Tickets are $20.0 per person, and you can pick up your tickets in late December at Bader Beer & Wine Supply (711 Grand Blvd) Loowit Brewing Company (507 Columbia) or you can buy them online at Brown Paper Tickets at this link:
https://www.brownpapertickets.com/event/4462155
Proceeds of Mashfest Winter 2020 go to
The Clark County Historical Museum.